CANBERRA

OLYMPIC - PUBLIC NOTICE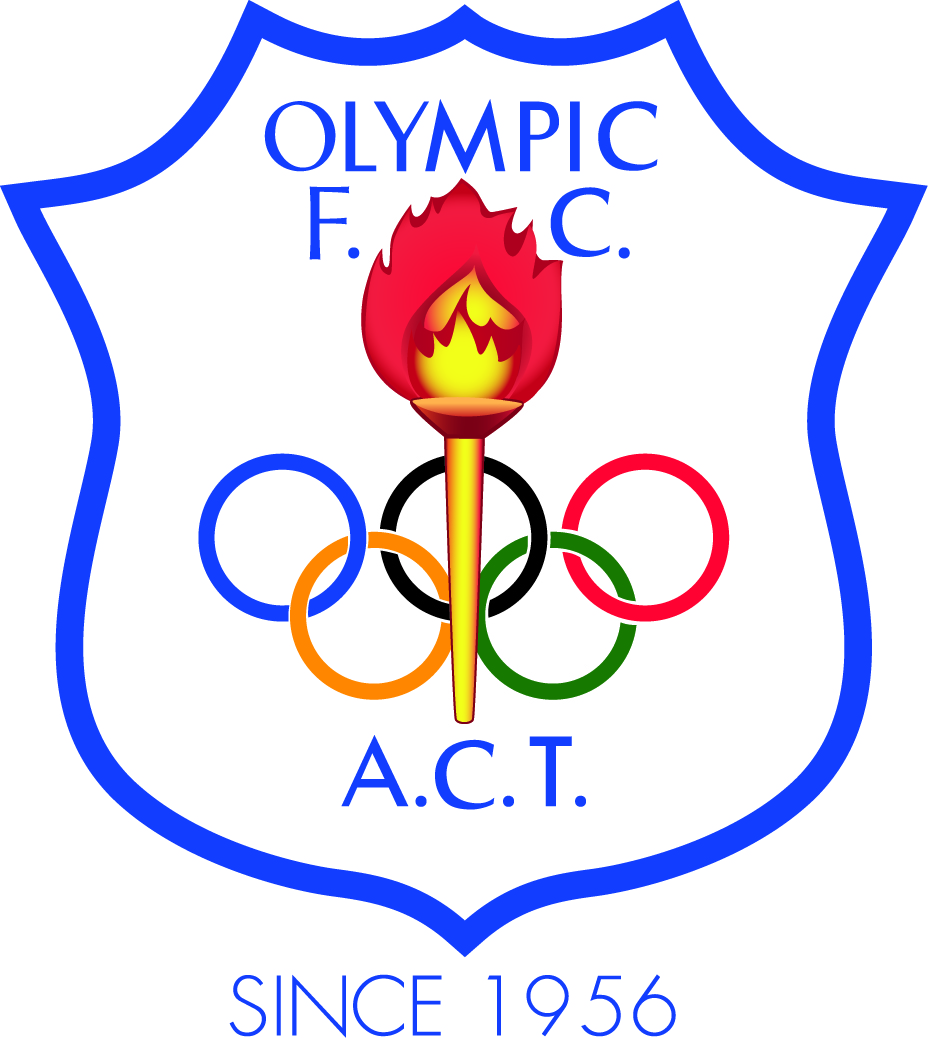 All at Canberra Olympic FC wish their sincere condolences to our dear friend Charles Kogon, (Charlie).
Charlie passed away on Sunday evening at the age of 87.
Charlie spent many years working with Olympic as a masseur and strapper and also had an acupuncture practice in Ainslie where he used to treat injured players.
For those who knew Charlie, Charlie's funeral will take place on Tuesday, the 3rd of May at 10 am at St Christopher's cathedral in Manuka.
---
Canberra Olympic Round 5 Matches
NPL
NPL 16's,14's & 13's
Canberra Olympic vs Tuggeranong United
Date:Saturday 30th April
Field:Downer Oval
Time:KO 13's 1pm, 14's BYE & 16's BYE

NPL PL, 20's & 18's
Canberra Olympic vs FFA
Date:Saturday 30th Aprill
Field:AIS Grass Fields
Time:KO 18's BYE, 20's BYE & PL 2pm.
Women's WPL 20's,18's
Canberra Olympic vs Belconnen United
Date:Sunday 1st May
Field:O'Conno Enclosed Oval
Time:KO 18's 10 am, 20's 12pm
State League/Masters
Men's CL
Canberra Olympic vs Tuggeranong United
Date:Saturday 30th April
Field:Kambah 3-1
Time:KO 3pm

Men's State League 3
Canberra Olympic vs Canberra City
Date:Saturday 30th April
Field:Deakin 1.01
Time:KO 3pm
Men's Masters Division 1 - Match Rescheduled
Canberra Olympic vs Weston Molonglo White
Date:Sunday 1st May
Field:Waramanga 1
Time:KO 9am
Women's CL Blue - BYE
Canberra Olympic vs
Date:Sunday 1st May
Field:
Time:KO
Women's SL1 White
Canberra Olympic vs Weston Molonglo
Date:Sunday 1st May
Field: Calwell 2.1
Time:KO 12pm
Women's SL4
Canberra Olympic vs Lanyon
Date:Sunday 1st May
Field: Mawson 1-2
Time:KO 2pm
Welcome To Canberra Olympic Football Club - Since 1956
Olympic appears to be in existence since the early 50's. Formally the name Olympic was decided in a General Meeting of players and committee member in 1955. The names proposed for the team was either Olympic or AEK. Olympic appears to have played in competitive games in Grade 2 in 1955. Biggest Win was 25-0 against Cooma in Division 2 in May 23rd 1971 Biggest Loss has been 8-0 against RMC in 9th October 1955 playing in Grade 2, in the Competition Finals.Read More